Good news! The results of the Temple University adjunct election were counted in Harrisburg today, and with 70% of adjuncts voting yes, they are now represented by the faculty union. This is a huge victory for all of us who value education and believe in workers' rights.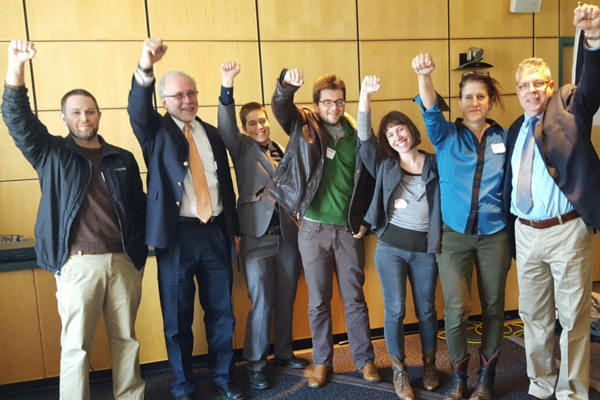 This is a great first step toward respect and a voice on campus. If you are an adjunct who teaches at Temple and haven't already filled out the bargaining survey, please take a moment to do so now. We look forward to working together in the coming months to negotiate our first contract.
Congratulations, and all are invited to join us to celebrate this victory in person at our holiday party.