December 6, 2016
Dear Colleague,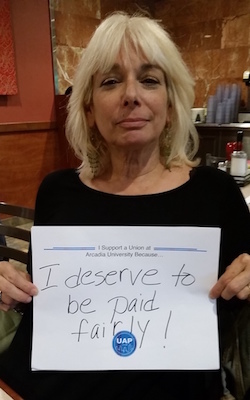 We hope you are doing well and wanted to share some important information as the semester draws to a close. We are the two adjunct faculty representatives on the Faculty Senate, and we recently learned that Arcadia University has hired a consultant from the Gerson Lehrman Group. His sole purpose is to help administration squash our organizing effort. Last week, department chairs and program directors were asked to meet with this consultant in one-on-one settings so they could be instructed on how to dissuade us from forming a union.
In the coming weeks and into the spring semester, we would not be surprised to see increased communication from Provost Hoffman or college deans. Your department chair may even send you a personal e-mail or invite you to a private meeting about the organizing that is taking place. Like any meeting, you can choose not to attend if it's not mandatory. You have the right to choose how much, if anything, you would like to share with them about your involvement or preference for a union. Your chair does not have the right to ask you how you feel or threaten your job in any way. If this happens please report it to us immediately.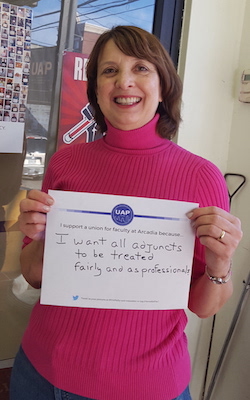 Ultimately, the administration's action to hire a consultant is a waste of money and is intended as a distraction. The fact is, many of us want the right to bargain collectively over our working conditions like job security and fair, timely pay. Contingent faculty deserve to be treated with basic respect as professionals, and we ask that our chairs honor that by letting us make this decision for ourselves without interference.
We deserve the opportunity to make a free and independent choice about our representation. If you have questions about your rights at work or concerns about unusual conversations with administrators, please feel free to contact us.
Have a good end to your semester, and we look forward to continuing our efforts together this upcoming spring.
In solidarity,
Celeste Walker, Graduate and Undergraduate Studies
Gretchen Haertsch, English